TGIFGF: Thank God It's Feel Good Friday!
We made it to the weekend, friends, and why not head into it with a smile on your face, checking out six stories that are sure to make you feel good…well, almost as good as a baby trying ice cream for the first time. Seriously, it is the cutest and funniest video you will probably be watching and sharing all weekend long. 
Plus, one superhero actor made a young fan's dream come true and another action star shared a video of him making his parents' dream come true. Having these kind of stories to share at the end of every week? That's E!'s dream come true, to be honest…especially when one involves a so-over-it cat looking to get adopted with the best Facebook ad we've ever seen. Fair warning: you may want to end up adopting the cutie after checking out the viral post for yourself!
Here are six stories sure to put a smile on your face and kick your weekend off on a positive note…
Brittani Jernigan
I Scream, You Scream…

Clear your schedule now because you will not be able to stop watching this video of a baby trying ice cream for the first time. 
Thanks to Tik Tok, nine-month-old Blakely's first experience with ice cream will forever be a viral moment, with the hilarious video ending with the baby grabbing the entire cone with her hands after just one taste. (We've all been there, right?) 
"I honestly have no idea [why I started recording]. I never do stuff like that," Blakely's mom Brittani Jernigan told TODAY. "My husband was giving her bites, so her back was to me, but I heard him laughing at her faces, and he gave her a lick of the ice cream. I was like, 'Turn her around so I can see!' And I was laughing and thought 'I should record this."https://www.eonline.com/"
And we're so glad you did.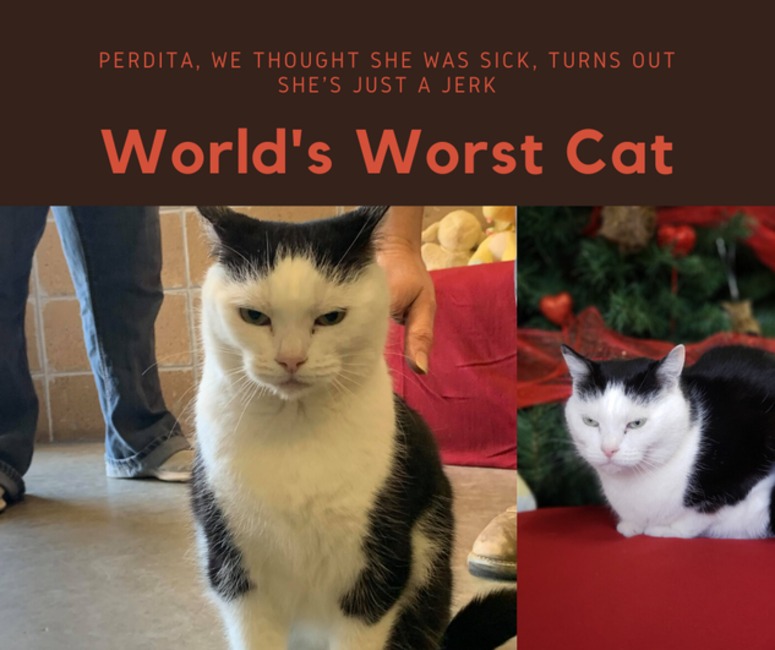 Facebook/Mitchell County Animal Rescue
World's Worst Cat, World's Best Adoption Ad

An adoption ad for a cat named Perdita went viral in North Carolina after the Mitchell County Animal Rescue team decided to have a little fun with the posting on Facebook, affectionately calling her "the World's Worst Cat." 
"we thought she was sick, turns out she's just a jerk," the image reads, with the Facebook post detailing some of Perdita's likes ("staring into your soul until you feel as if you may never be cheerful again") and many dislikes (including "dogs, children, the Dixie Chicks, Disney movies, Christmas and last but NOT least…HUGS").
Since the post went viral, the shelter's Executive Director Amber Lowery told E! News, "The response has been overwhelming. It's been something. We stopped taking applications when we reached 115. We're going to give ourselves a couple of days to go through them but we hope to make a decision by Monday."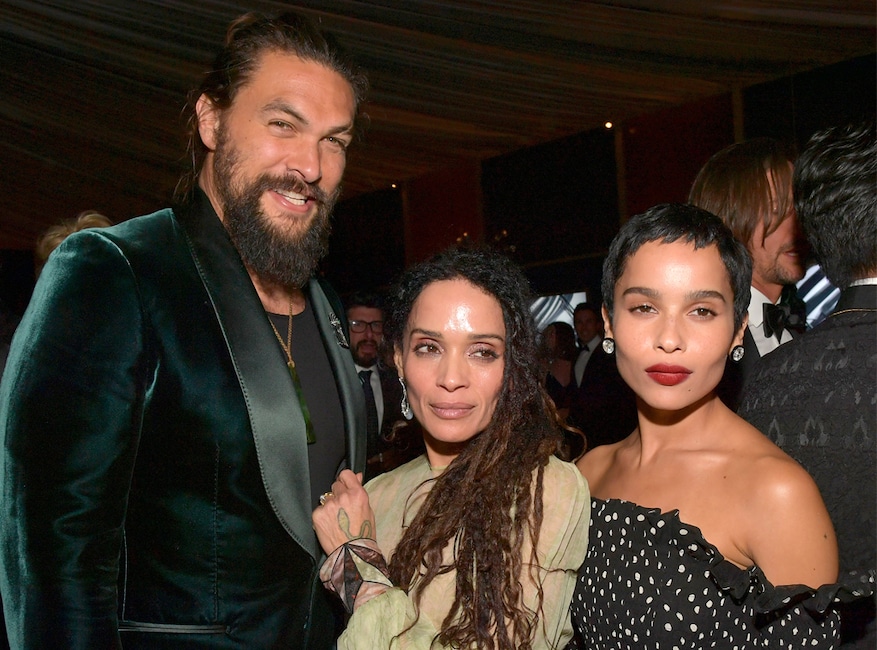 Lester Cohen/Getty Images for InStyle
Real-Life Superhero

Consider us Aquaman's biggest fan! Jason Momoa recently paid a surprise visit to the UPMC Childrens Hospital of Pittsburgh, sharing some photos and videos from his time with the unsuspecting patients and their families on Instagram.
"The greatest part of being aquaman is making children happy spreading aloha," the actor shared. "Had a little time before work to stop by UPMC children's hospital of pittsburgh met so many brave strong babies all my aloha to the families."
And Joshua, a young patient, ended up receiving quite the suprise after beating Momoa in an arm-wrestling match: "Me and joshua bet that if he beat me in arm wresting he gets to have my trident," Momoa wrote, before adding he had also scored a visit to the set of the upcoming sequel for the DC Comics hit.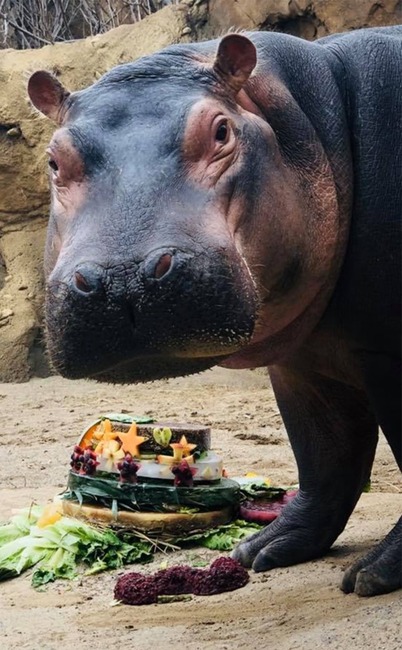 Instagram/Cincinnati Zoo
Happy Birthday, Fiona!

How do you celebrate a hippo's birthday? Just ask the Cincinnati Zoo team, which helped Fiona the Hippo ring in her third birthday in delicious style. 
The 1,200 pound toddler celebrated with a delicious, tired cake made with all her favorite snacks: grapes, strawberries and bamboo leaves.  "All of the food items featured in it are already part of their daily diet," explained Wendy Rice, the head of the zoo's Africa department. "But ordinarily, we don't get them all at once." 
And there's even video of Fiona, the first Nile hippo to join the Cincinnati Zoo & Botanical Gardens in 75 years back in 2017, sharing her birthday treat with her friends. Awww!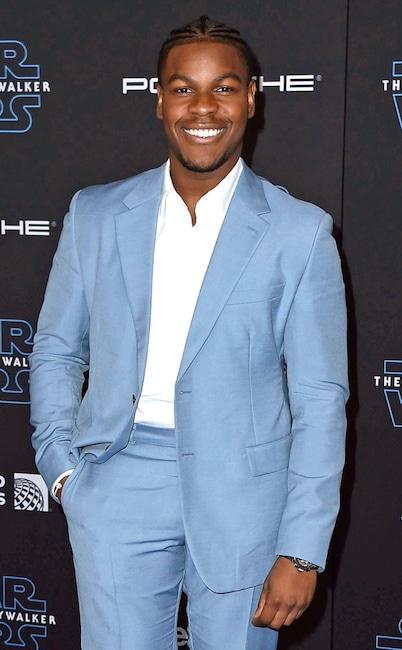 Jordan Strauss/Invision/AP/Shutterstock
There's No Place Like Home

File this one under: stories that will never not make us cry.
Star Wars leading man John Boyega shared an emotional video on Instagram from several years ago, documenting the moment he surprised his parents with a new home in London. "I just bought my mum and dad a house," he said in the video. "I've always wanted to do that."
Initially believing they are there to be interviewed, Boyega, 27, dropped the surprise on his unsuspecting folks, saying, "I'm here to tell you, there's no interview. That was a lie. This is your new house. It belongs to you."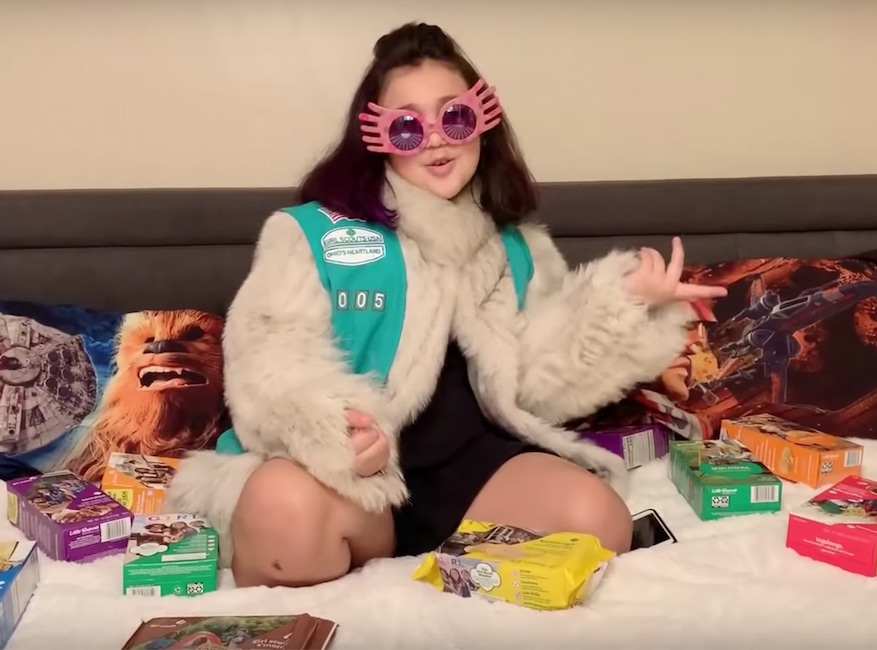 YouTube
Blame It on the Thin Mints

Using a Lizzo song to sell Girl Scout Cookies? That idea is "good as hell"!
That's exactly what Girl Scout Amory Vargo did, posting her own take on Lizzo's hit song "Truth Hurts" to YouTube, including lyrics like, "You got a Thin Mint, minty middle/Help a community, just a little," in place "You coulda had a bad b–ch, non-committal/Help you with your career, just a little." 
Per Good Morning America, the 9-year-old creates a video every year to help drive sales and her Lizzo video is her most successful yet, attracting over 100,000 views so far and already selling more than half of her intended number of goal boxes (2020). 
Watch E! News weekday mornings at 7 a.m.!