Bong Joon-Ho is the man of the hour at the 2020 Oscars and for good reason.
Tonight, the director is going home the winner of not one, but four Academy Awards, a feat that only Walt Disney was able to achieve in his lifetime. In addition, Joon-Ho made history as the first South Korean to win an Oscar in any category. There's also the fact that Parasite is the first foreign-language film to ever win Best Picture. 
Aside from the many accolades he's achieved thanks to Parasite, Bong is returning to Korea as a beloved star. Sunday night's show proved Hollywood and the rest of the world is positively enamored with the charming and cheeky Bong. His numerous one-liners and sarcastic comments have made him the belle of the ball in every way possible, not to mention nearly everyone wants to buy him a drink and celebrate his wins with him. But don't take our word for it…
To see Bong-Joon Ho living his best life, check out the pics below!
Amy Sussman/Getty Images
Bong Hive Rise Up

Throughout the night the director made sure to highlight the casts, competitors and friends who were at the show. At one point he even made the Parasite cast for a well-deserved standing ovation.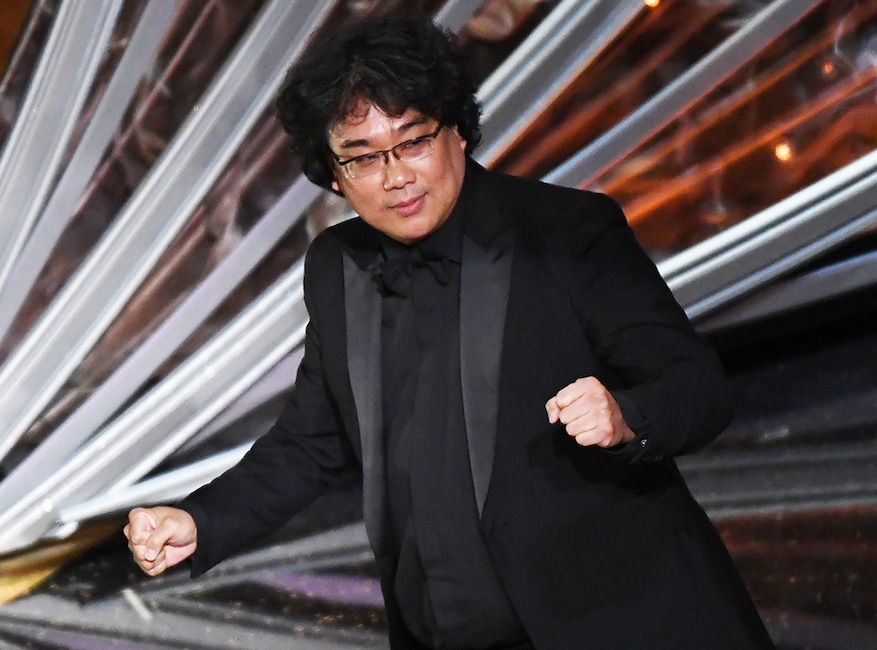 MARK RALSTON/AFP via Getty Images
Shimmy-Shimmy

The director gives fans a preview of the dance moves he'll be rocking on the dance floor at the after-parties.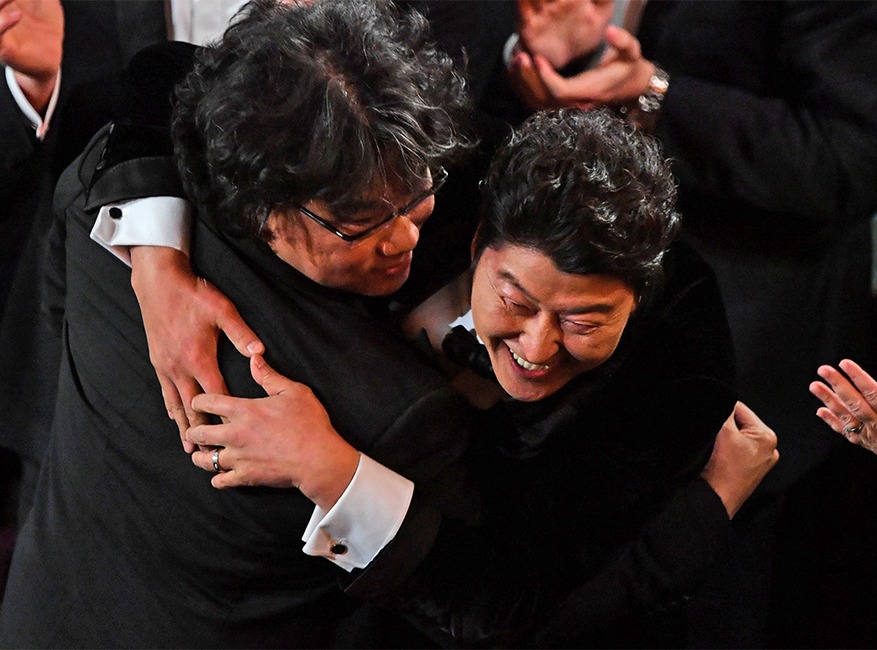 MARK RALSTON/AFP via Getty Images
Double Trouble

Name a better duo… we'll wait.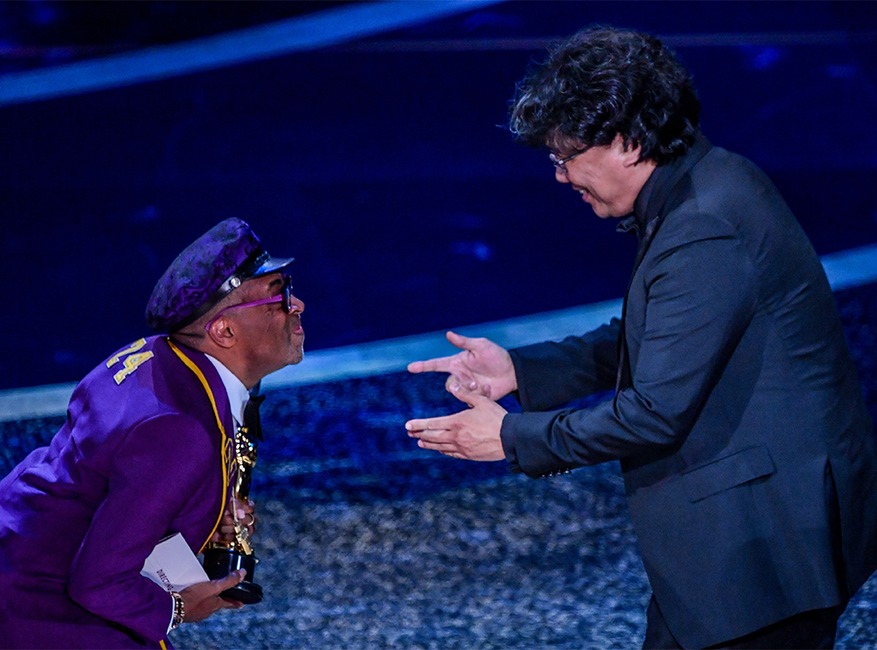 MARK RALSTON/AFP via Getty Images
Legends Only

Who else is wishing for a collab?
ABC
Pure Joy

In a moment of humility, the Korean director is caught marveling at the Oscar statuette he holds in his hand.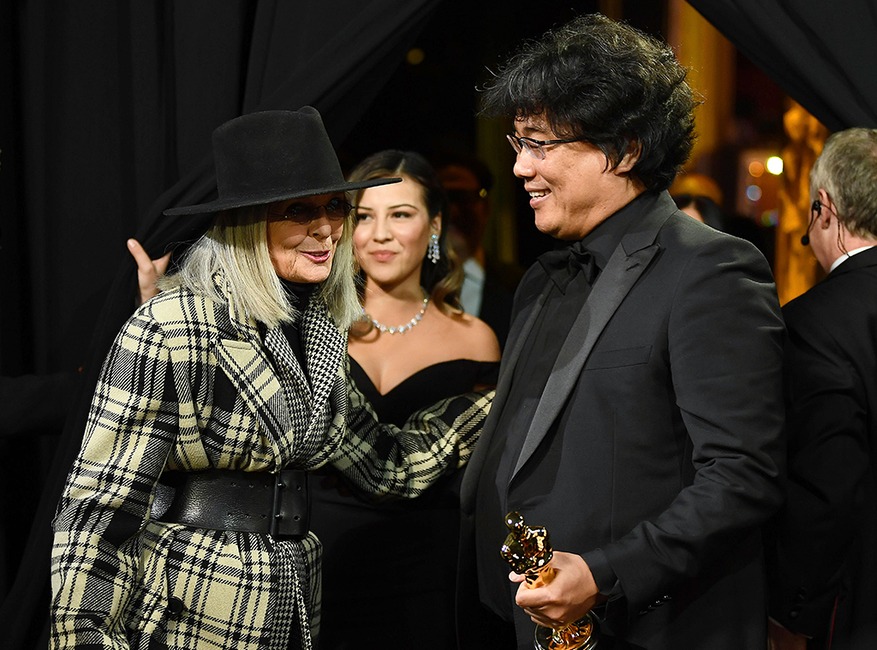 Matt Petit – Handout/A.M.P.A.S. via Getty Images
Best Pals

Diane Keaton is officially inducted into the Bong Hive after meeting the Parasite writer.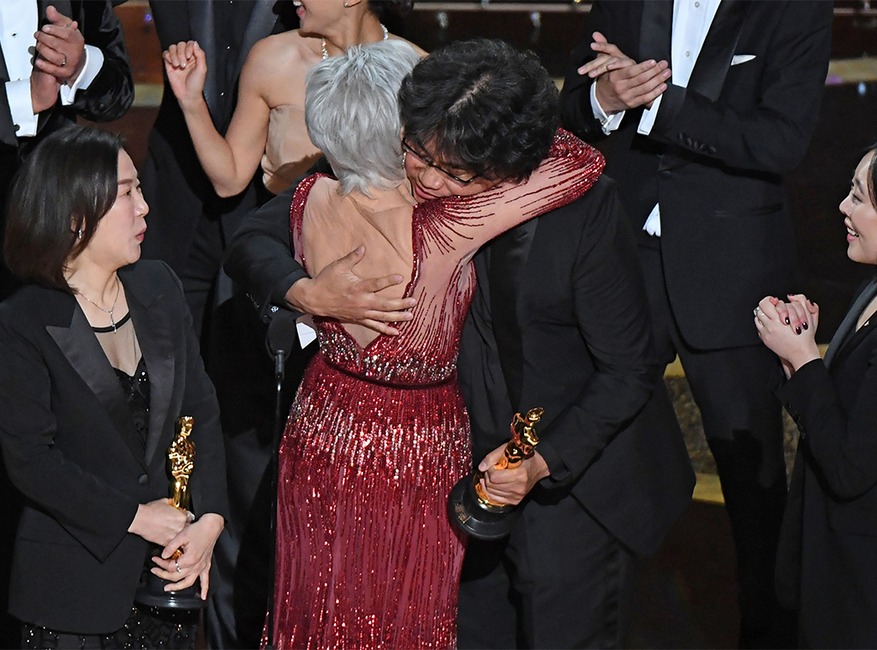 MARK RALSTON/AFP via Getty Images
Best Picture

Jane Fonda gives the director a warm hug as she presents him with the award for Best Picture.
ABC
Roar of Applause

As the acceptance speeches drew to a close, producers lowered the lights and the mic, only for stars like Charlize Theron, Tom Hanks and Margot Robbie to shout for them to stop. The result is one of the most heartwarming moments from the night.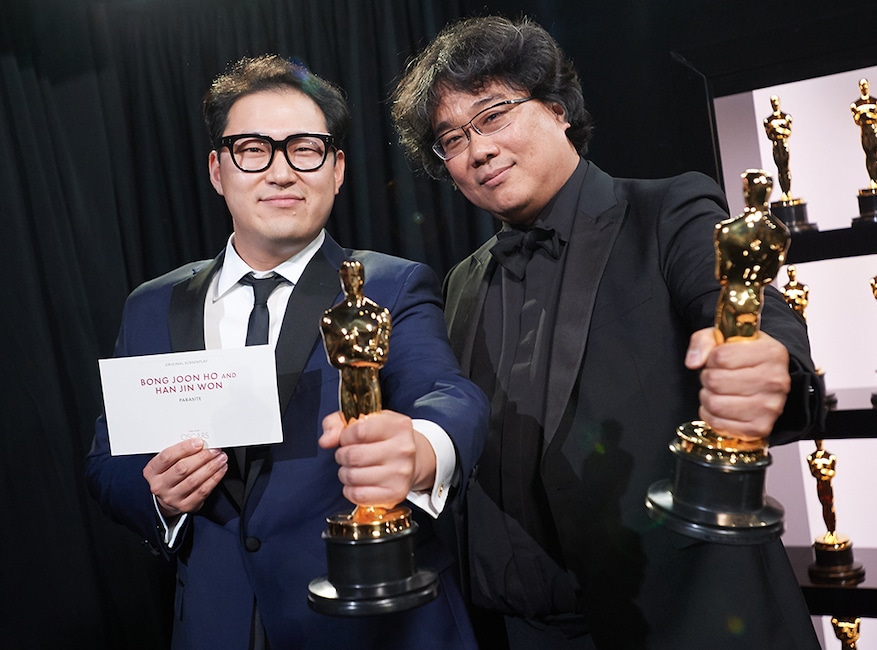 Richard Harbaugh/A.M.P.A.S.
Icons

These two prove to be a fierce duo in the writers room.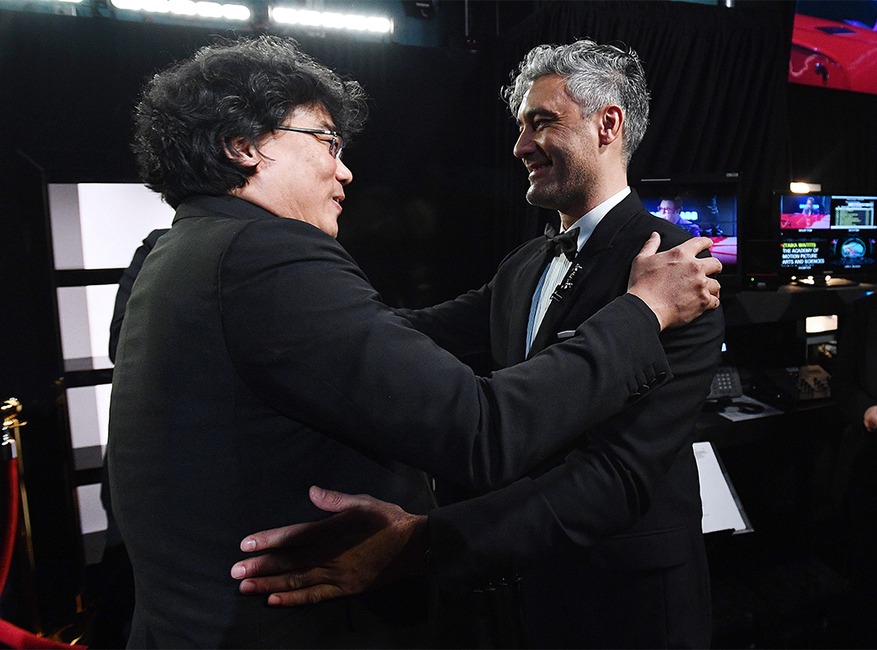 Richard Harbaugh/A.M.P.A.S.
History-Makers

Both men made history in their respective categories, with director Taika Waititi being the first indigenous person to win an Oscar.
For a recap of the 2020 Oscars, watch E! News Monday at 7 a.m. and Pop of the Morning at 11 a.m.